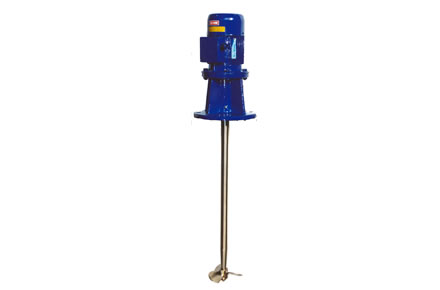 Swift agitators with rigid coupling to 4-6-8 poles motors equipped with a stuffing box and radial bearing and gasket ring.
These agitators are particularly suitable for mixing or dissolution of products with low-viscosity in little-medium tank.
This series is coupled with maximum rating of Kw 5.
Material Aisi 304-316 supplied with shaft and impeller, shealthed in rubber ebonite, PVC.